Are you irritated because of those white flakes on your head and dark colored clothes? Well, no more now. First of all we need to understand what this condition is which causes itchy flakes. This is known as dandruff which is caused due to the extra secretion of sebum on the scalp. A fungus called Malassezia lives in the scalp, feeds on the sebum and breaks it down into fatty acids. If the sebum is more, the fatty acids will be more and this condition causes itchy scalp and white flakes.
But no need to worry, as we will discuss some effective home remedies for dandruff in this article.
1. Apple cider vinegar:
Apple cider vinegar also known as ACV has many benefits, one of which is for the dandruff. Its pH balancing effect prevents the growth of yeast and reduces the formation of white flakes. It has cleansing properties also which helps in cleaning the clogged pores and strengthen the hair follicle.
Just mix 2 cups of ACV with 3 cups of cold water and rinse the hair with it for at least 2 min after shampooing. You can do it once a week.
2. Coconut oil and lemon: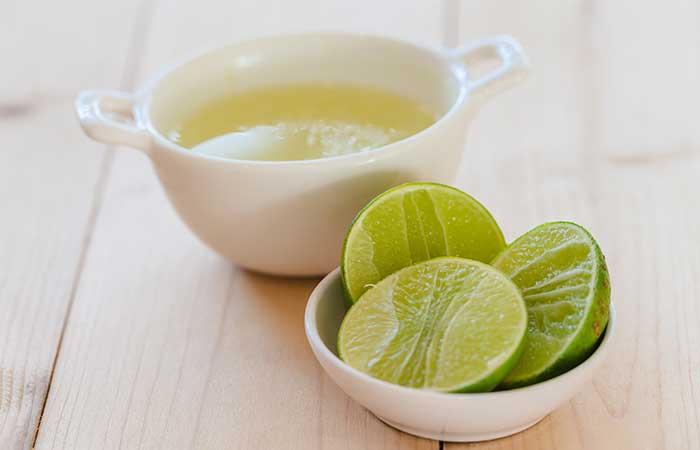 Coconut oil is known to moisturize the scalp which results in the reduction of the itchy scalp and white flakes. Lemon has antifungal properties which helps in keeping the scalp clean and therefore, boosts hair growth
Mix both the ingredients in the same quantity, apply on the scalp and hair and massage for a few minutes. After 20 min you can wash it off with mild shampoo.
3. Yogurt:
Yogurt acts as a conditioner for hair and scalp, therefore, helps in reducing the dryness and makes hair soft. Yogurt has lactic acid which reduces the dandruff and its antimicrobial properties make hair stronger. 
Rinse your hair, dry and apply a layer of yogurt. Wash it off with lukewarm water after 10 minutes.
4. Vinegar and olive oil:
Vinegar has acetic properties which prevents the scalp from infection and improves the circulation of the blood. Olive oil works as a conditioner as it is so light to absorb properly on the scalp and strengthen the roots.
Mix 1 teaspoon of olive oil with 2 teaspoon of vinegar, apply on the scalp and massage. Wash it after 20 minutes with mild shampoo.
5. Tea tree oil:
It has anti fungal properties. Mix 6 drops of tea tree oil with a cup of essential oil and massage the scalp. Wash it after 20 minutes with mild shampoo.
Try out these home remedies for dandruff and let us know the results in the comment box.